POLAR Thai Milk Tea - 1st Thai Milk Tea Can In Sg!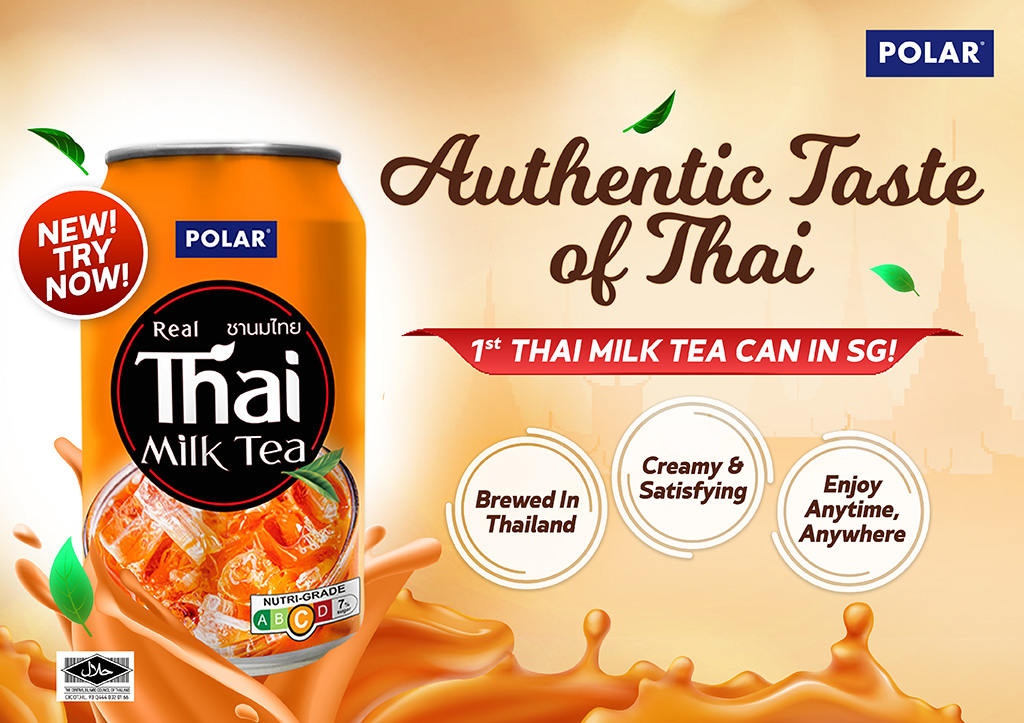 Polar Thai Milk Tea is the 1st Thai milk tea in-a-can launched in SG!

Polar Thai Milk Tea is brewed in Thailand and made with high quality Assam tea extract to bring you an authentic Thai milk tea experience.

Enjoy our full-bodied, smooth and creamy Thai Milk Tea at your convenience - anytime and anywhere!
* 100% Authentic
* Made from high quality of Assam tea extract.
* Full bodied, creamy & smooth aroma.
* Good balance of sweetness & creaminess.
* Halal certified.